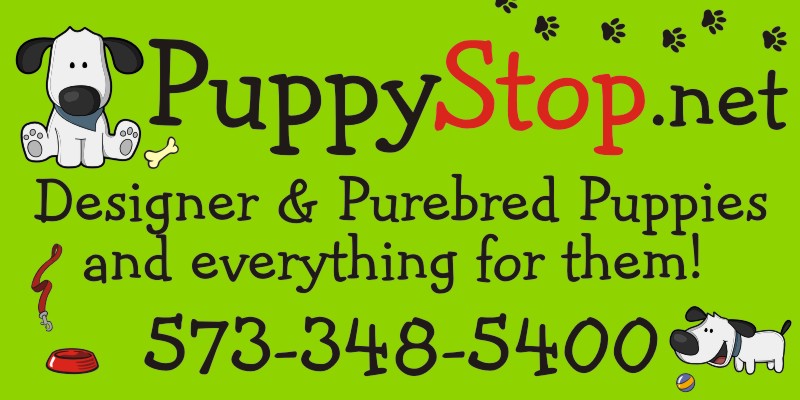 PuppyStop is a unique, Professional Breeder Owned Store.
The Puppies we offer for adoption are bred at our Kennel (Thomas Kennel),
here in Lake of the Ozarks.
Occasionally we offer Puppies from other Local Breeders, we know and trust.
We have been Breeding for 27 years. Thomas Kennel is Missouri State Licensed.
We are Members of the Missouri Pet Breeders Association, PPA, Pet Professionals Association,
APRI Pet Registry, UABR (United All Breed Registry), ACA (American Canine Association),
World Hybrid Registry, AKC (American Kennel Club) & More !
Our Veterinarian, Dr. Bryant checks each of our Puppies at 6 & 8 wks of age...
and takes great care of our Breeding Dogs also...
Our Specialty is Non Shed Hypo Allergenic Companion Puppies.

We offer Designer Hybrids and Purebred Puppies.

All Puppies are sold with a ONE YEAR HEALTH GUARANTEE and a LIFETIME RETURN POLICY.

Hours: 11 am - 5 pm
(Closed Tuesday)
(573) 348 5400

After Hours Phone:

Cell-573 280 7277




4265 Highway 54
Osage Beach, MO 65065
(573) 348 5400


Please Visit us at our

PuppyStop store in the heart of the Lake area, at Osage Beach.
1/2 Mile East of Outlet Mall, across from Wal-Mart.

Click Here to See our Puppies!!